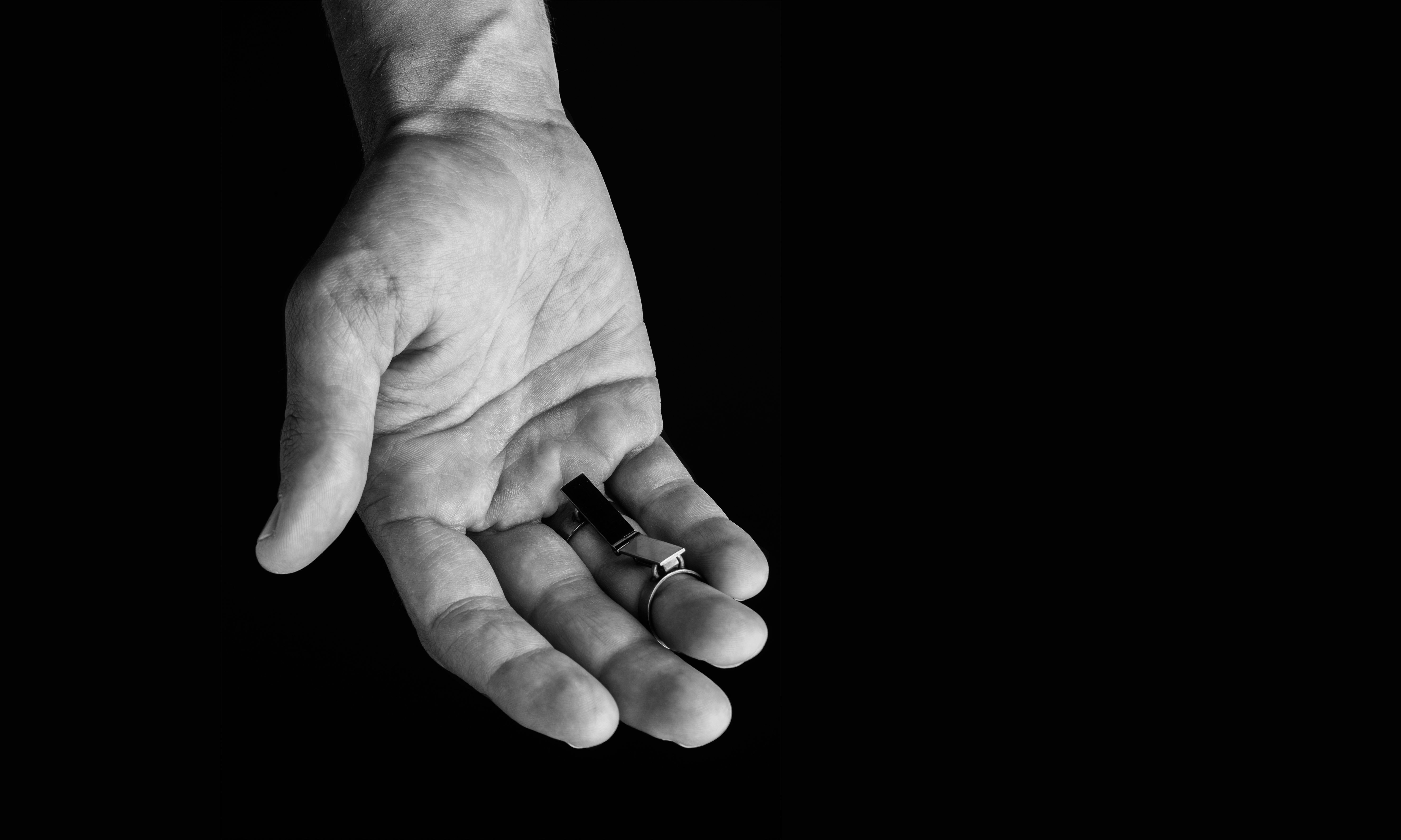 ATELJE
In februari 2018 we moved into our new atelje on
Körsbärsvägen 22, Stockholm
. The space is an old milk store from the 1930's. It has previously only had three prior tenants, which means that many of the original details are preserved, giving it an authentic atmosphere.
We buy all our silver and tools from a company that share the same sustainable and environmental concerns that we do within the field of jewelry. In our atelje we make all our jewelry by hand, which means each piece is uniquely crafted.
Our MURKY packaging is locally produced here in Stockholm.
ABOUT

MURKY is handcrafted men's jewelry with its origin in Stockholm. Emelica Lidman and Mike Årsjö share an appreciation for a darker aesthetic of silver and value the permanence of precious metal and craft. MURKY sees the hand as the origin and centre of its vision. The hand embodies the silent/unspoken statement. The human strife comes alive through the hands.
We would like to take the opportunity to thank some wonderful people who have helped us along the MURKY path.
Photographers
Arising and My body remembers its movement / Isabelle Minou
Standstill / George Chamoun
Above / Matilda Rahm
Glistening Depth / Robert Mårtensson
Unearthing Murky / Hampus Danielsson
MURKY X LANDEROS / Eric White, Zach Alston
All images for stylesheet and lookbook
Robert Mårtensson
Stylesheet and lookbook layout
Esther de Groot
MURKY handmodell
Thimmy Jansson
And finally our deepest gratitude to Moa Edlund for our MURKY website.